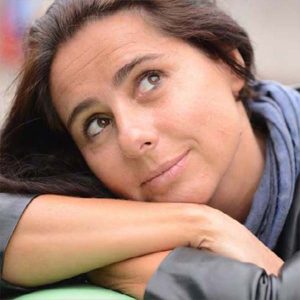 Born and raised in Portugal Alina the Oliveira had a really interesting and eclectic career. Starting her life as an engineer being a photographer wasn't in her plans, moreover, her creative side and interest in photography has always been there leading her to follow a MA in Multimedia Design at UBI University and a Post-Graduation in Textiles – Fashion Design in the same institution.
It was during her Multimedia Design studies that Alina discovered and fell in love with photography once according to her "I found that photography was the perfect way to communicate and express myself as a human being". After discovering her love for photography her thirst for knowledge led her to follow several courses in the field at the Portuguese Institute of Photography, London School Of Photography, New York Institute of Photography, and Sotheby's Institute of Art. After her studies in London her 1st photography job followed up and she never stopped since then.
Alina's works deeply focus in show the beauty and ephemerality of ordinary objects, buildings, and daily life activities of people that if not caught in the perfect moment will die without being remembered.
Projects and Exhibitions
(2021-2022) MAD Marvila "Permanent Show" | Lisbon – Portugal
(2021) CASA DELL'ARTE LISBON "City Colours" | Lisbon – Portugal

(2021) LEICA CAMERA AG "Celebration of Photography" | Wetzlar – Germany
(2021) ARYA WOMEN Guest Artist | Bodrum – Turkey
(2021) CASA DELL'ARTE LISBON "Photo Display" | Lisbon, Portugal
(2021) MOVART GALLERY "New Era For Humanity" | Lisbon – Portugal
(2016) LWINI FOUNDATION "Mil Afetos, Mil Sorrisos" | Luanda – Angola
(2014-2017) MAT – Ministry of the Territory Photographer | Luanda – Angola