Mariana Custodio is an Online Contemporary Art Gallery and Art Advisory Platform, with mediation points located in London, Lisbon and Istanbul.
Founded in 2020, Mariana Custodio Art Gallery currently represents 12 international emergent and established artists, with unique views and distinguished at their practice. Focused on an interdisciplinary and multicultural approach, we cover a variety of media, including sculpture, painting and photography. At the frontier of digital innovation Mariana Custodio Art Gallery is also premised on the increasing globalisation and democratisation of the art scene, allowing aspiring and established collectors to have an immediate access to potential deals and to buy art from anywhere in the world. The gallery's program includes annual exhibitions and the regular participation in International Art Fairs.
At Mariana Custodio we also provide for Art Advisory Services, where we combine years of experience with art and finance expertise. We use our deep market insights to assist our clients in how successfully navigate the international art scene and its protocols. Specialised in Postwar and Contemporary art, we offer bespoke services encompassing the full range of the art market. 
The Founder | Mariana Custodio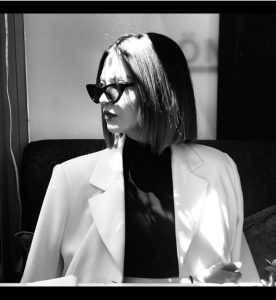 Born in 1993, Portugal, Mariana Custodio has always exhibited a deep passion for Aesthetics. A former violinist from the Music Conservatory of Coimbra, Mariana graduated from LCCA London, with a Fashion Design degree, under the scholarship dean award. It was during her Fashion Design studies that Mariana discovered and fell in love with the fine arts. After discovering her love for the art scene, her determination lead her to endorse in several courses in the field, at Sotheby's Institute of Arts in London and Gerador, in Portugal. Since then, Mariana has worked in two international art galleries, as curator and advisor. Distinguished by her exquisite taste and dedication, Mariana managed to build a strong international network in the Art Industry and in 2020, she decides to open her own Art Gallery, determined at show the talent she believes in. 
Mariana strongly believes contemporary art can inspire individuals and transform the spaces we inhabit. Her aim is to create a space where creation itself can prosper and influence the art world of tomorrow.