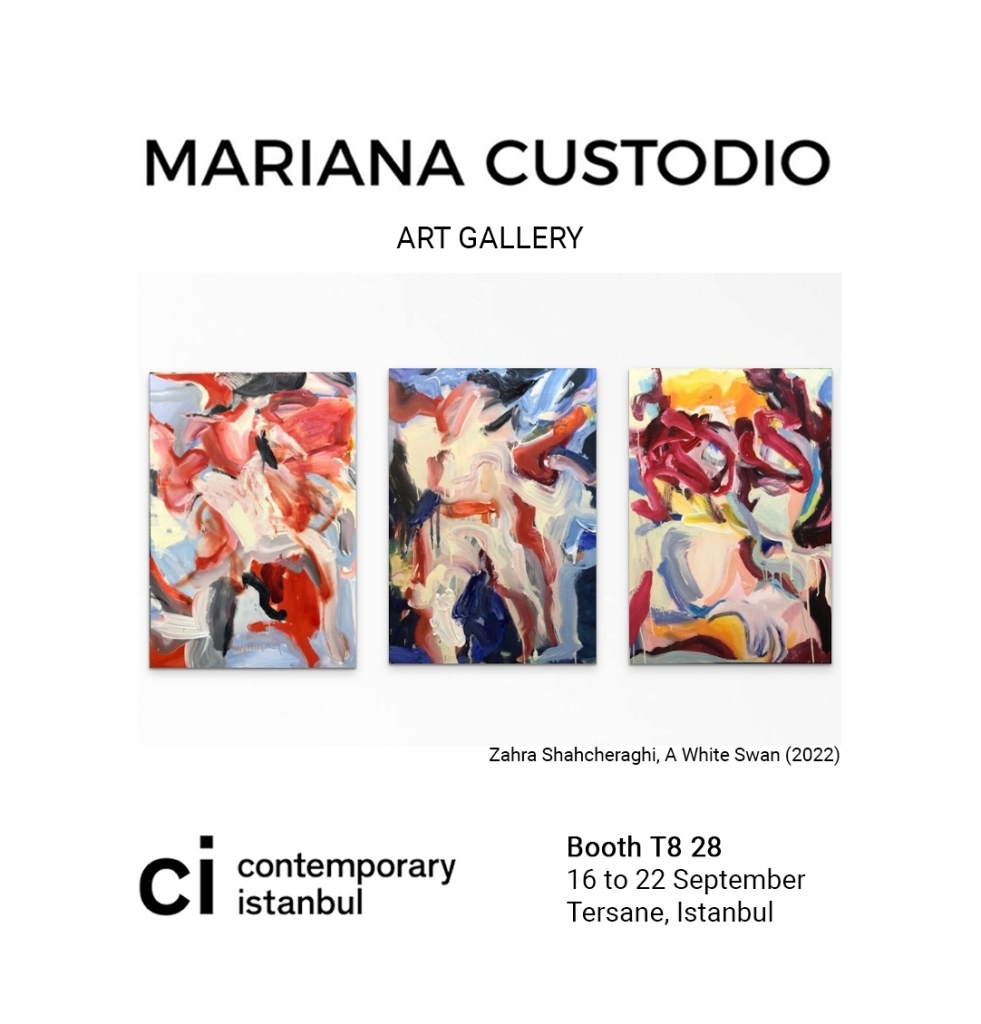 16-22 September 2022, Istanbul, Turkey
Contemporary Istanbul Art Fair 2022
Mariana Custodio Art Gallery is pleased to announce the participation in this year's 17th edition of the Contemporary Istanbul Art Fair, from the 16th to the 22nd of September. Our carefully curated selection includes the most recent of the iconic
hyperbaroque pieces of Portuguese artist Miguel Rodrigues and the ingenious abstract expressionist paintings of Iranian artist
Zahra Shahcheraghi. This year we will also exhibit for the first time the captivating works of Alina de Oliveira, Seçil Erel, João Teixeira, Killa Was Here and Diogo Barros Pires. The works selected convey a most eclectic, interdisciplinary and distinguished tone, covering a variety of styles, mediums and techniques. As in last year's our goal is to to present a pleasant and surprising visual aesthetic combination, premised in a multitude of visions and enriching discrete expressions of thought and emotion.
16-22 September 2022, Istanbul, Turkey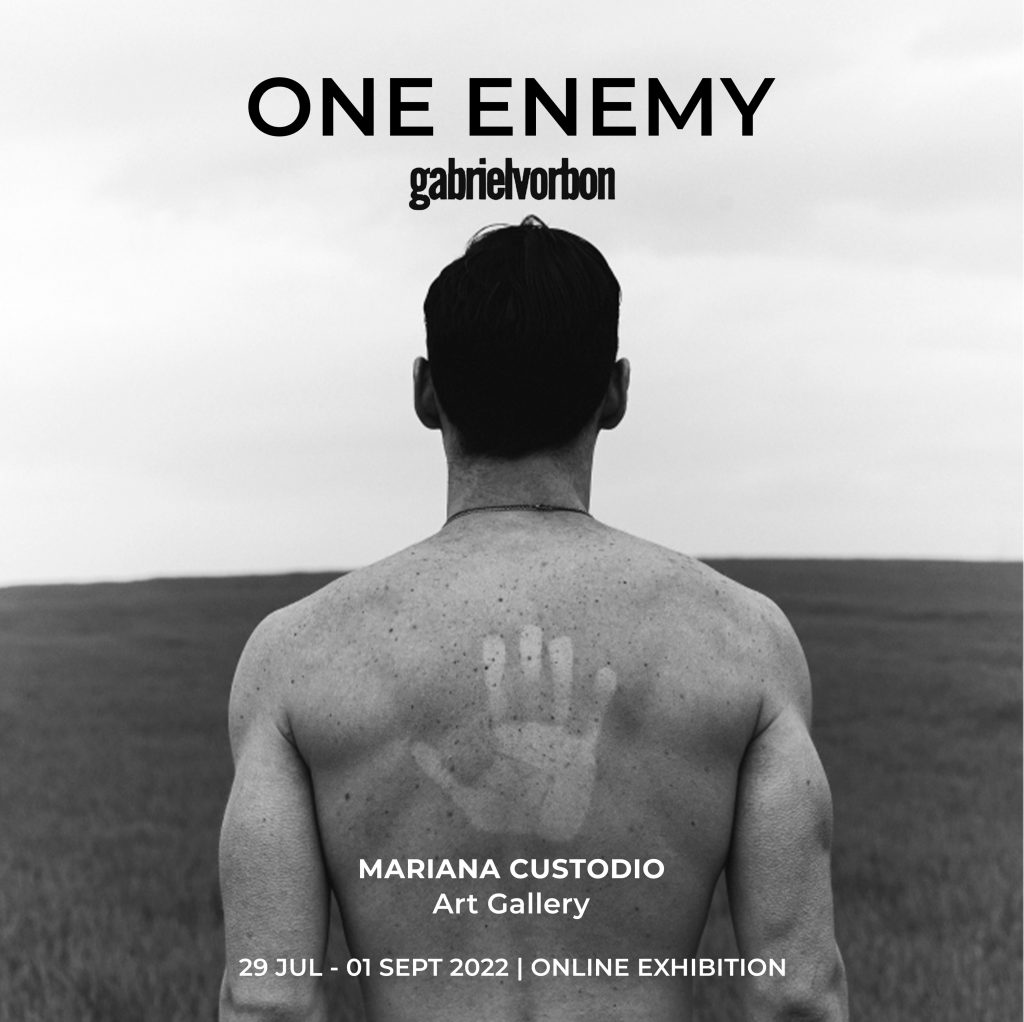 Mariana Custodio Gallery is pleased to present Gabriel Vorbon's Solo Exhibition: One Enemy. Composed by the artist's most recent photographic project, this exhibition showcases a series of portraits that in sequence reveal the story of our
protagonist. Through the visuals we witness this character struggles with his biggest enemy, himself. This enemy is an entity
that many of us are familiar with, constantly undermining us, preventing us from showing self-compassion, always reminding
us of our defeats and exploiting our power in order to continue. When we examine this photographs in sequence, we observe
a journey of our character, a journey towards self-acceptance. 
RSPV is essential. Click here to confirm your attendance. 
29 July - 1 September | Online - Metaverse | Private view 29th July 6-7 pm (BST), GMT+1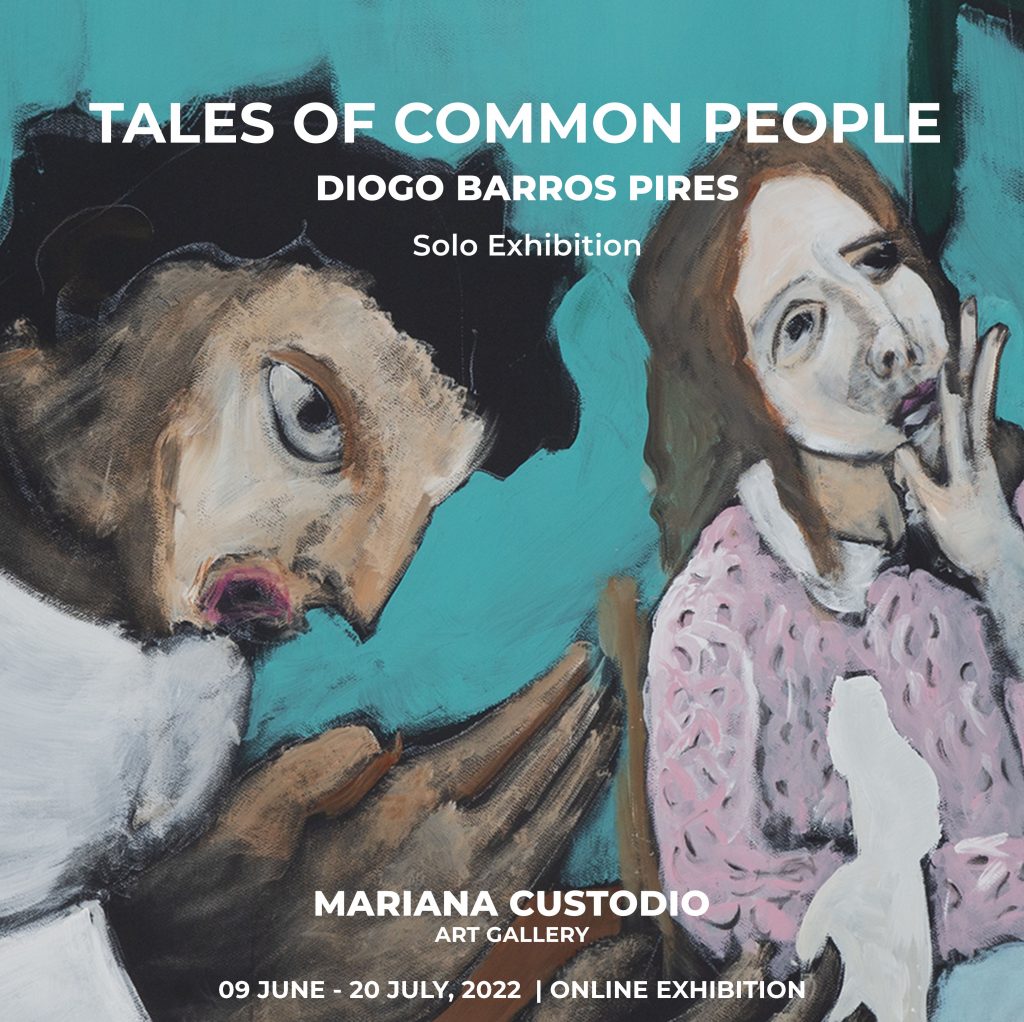 Mariana Custodio Gallery is pleased to present Diogo Barros Pires' Solo Exhibition: Tales of Common People. Deeply informed by the relationship between memories, people and their environments, this exhibition explores the human subject within a campy depiction of common scenarios. 
RSPV is essential. Click here to confirm your attendance.
09 June - 20 July | Online - Metaverse | Private View 9th June 6-7 pm (BST), GMT+1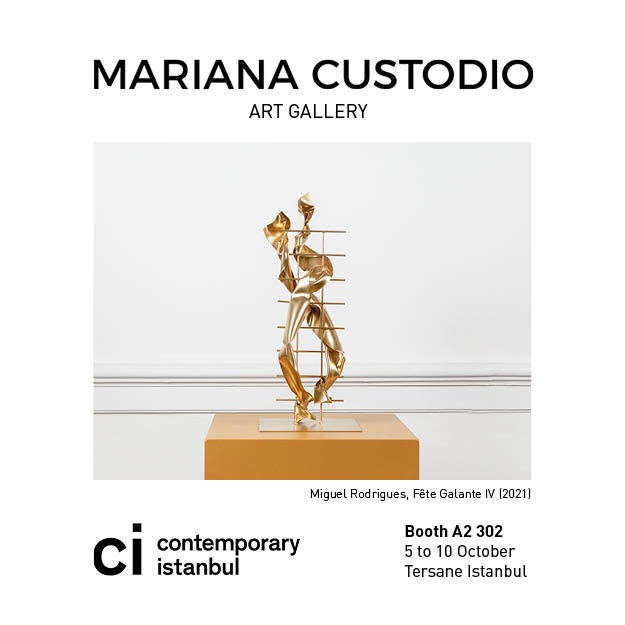 05-10 October 2021 Istanbul, Turkey
CONTEMPORARY ISTANBUL
Mariana Custodio is pleased to participate, for the first time, at Contemporary Istanbul Art Fair from 5th to 10th of October in Istanbul. The eclectic selection of artworks includes 4 artists from 3 countries with very different styles. Miguel Rodrigues and Maria Luísa Capela from Portugal, Zahra Shahcheraghi from Iran and Gabriel Vorbon from Turkey. Mariana Custodio aims to showcase the best emerging talent available in different parts of the world that would normally be disconnected by geography. The selection of artworks was carefully curated in order to achieve a pleasant visual aesthetic combination with different and even opposite artistic styles.
05-10 October 2021 Istanbul, Turkey