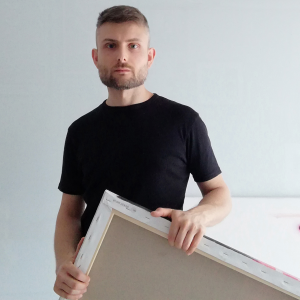 Alessio Guano is a visual artist, curator, art collector and writer based in Italy. His research ranges between painting, photography and installation. Born in La Spezia ( Italy ) in 1984, he is also an entrepreneur that launched  atelier 97 arte contemporanea, an online space that allows artists from around the world to collaborate. He is also an art collector of contemporary art and artist books. 
For those who are trying to explore the Italian Art Market, Alessio Guano is a good and solid investment. Alessio's unique artworks and prints are highly sought-after by collectors inside and outside of the art world, establishing him as a uniquely prominent artist and influence in today's culture.
Our team together with the artist selected 10 of his best prints developed over the recent years.