BUSINESS BOOKS FOR DEALERS
When one refers to the business of art, certainly in the context of businesspeople, strategy, marketing, promotion, exhibitions and networking must be in the top priority skills. Therefore, with so much information out there, it can be tricky to get the best resources out there. The following five books come reviwed by us and will provide excellent advice not only about starting an art business but also how to mantain and escale it to the next level. 
These are the Top 5 Art Business Books:
Management of Art Galleries by Magnus Resch
This book is a fascinating insight into the world of professional gallery management, from attracting the right clients, to approaching new markets this book explains everything. Therefore, it lacks  a chapter about online selling and Social Media. This book also provides case studies to explain key points relating to how to market and sell art to high net worth individuals.
Main Topics:
What makes a commercial art gallery successful
How do galleries get their marketing 
Which potential customer group is the most attractive
How best should galleries approach new markets while still serving their existing audience.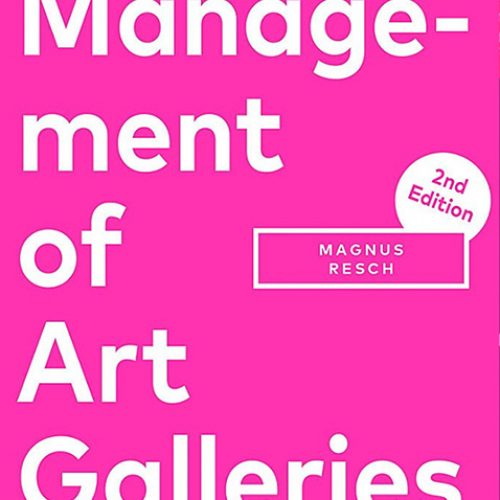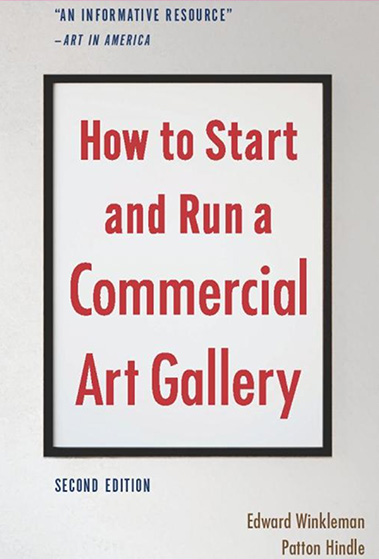 How to Start and Run a Commercial Art Gallery by Edward Winkelman
This book is basically the bible of gallery owners. Being one of the only guidebooks on starting an art gallery, it has a unique value proposition. It brings us a lot of good information in a pragmatic way. You can learn what's the difference between the primary market and secondary market, how to draft a business plan etc. It's very compact and very concentrated. It has 16 chapters, and each chapter could be written as a book itself.
Main Points
what a contemporary commercial art gallery does
Manage cash flow
Grow your new business
Hire and manage staff
Attract and retain artists and clients
Represent your artists
Promote your gallery and artists online
Select the right art fair
The $12 Million Stuffed Shark: The Curious Economics of Contemporary Art
If you want to know the real dirt behind the scenes in the art world look no further. This book is the first to look at the economics and the marketing strategies that enable the modern art market to generate such astronomical prices. Drawing on  interviews with both past and present executives of auction houses and art dealerships, artists, and the buyers who move the market, Thompson launches the reader on a journey of discovery through the peculiar world of modern art.
Main Points: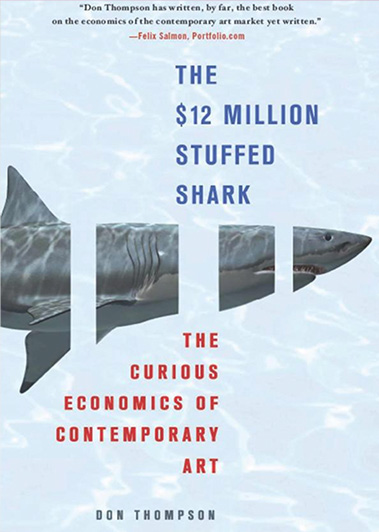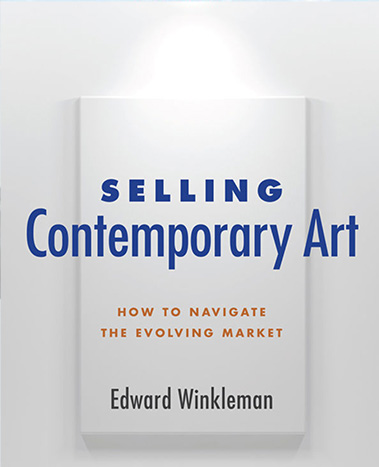 Selling Contemporary Art: How to Navigate the Evolving Market by Edward Winkleman 
Exhibiting a wide range of interviews with international experts including dealers, collectors, art fair directors, journalists, and online art entrepreneurs, Selling Contemporary Art is a must-read for gallery owners, dealers, and artists affected by the rapid innovations in the art-dealing industry.
Main Points:
The rise of the art fair

The rise of the mega gallery

New online competition

Models of post–brick-and-mortar art dealing

Art dealers as art fair organizers

Collaboration in a new era
The Art of Buying Art: How to evaluate

and buy art like a professional collector by Alan Bamberger
For a beginner, the art world can actually be really tricky. Updated for today's art market, this book is without a doubt the most accessible book on how to research, evaluate, price and buy artworks. The author provides the information needed to transform anyone into an informed art consumer, to protect collectors from bad buys and to help them locate the best art at the correct prices.
Main Points: 
How to research and evaluate art prices like the professionals

How to build a quality collection

How to spot fakes and forgeries

How to buy art at auctions and directly from artists

How to negotiate prices