Jean-David Malat doesn't need any introduction. With one of the best contemporary art galleries in London and famous clients as Bono, Leonardo DiCaprio, Kate Moss, among others, the art dealer of the stars is doing pretty well.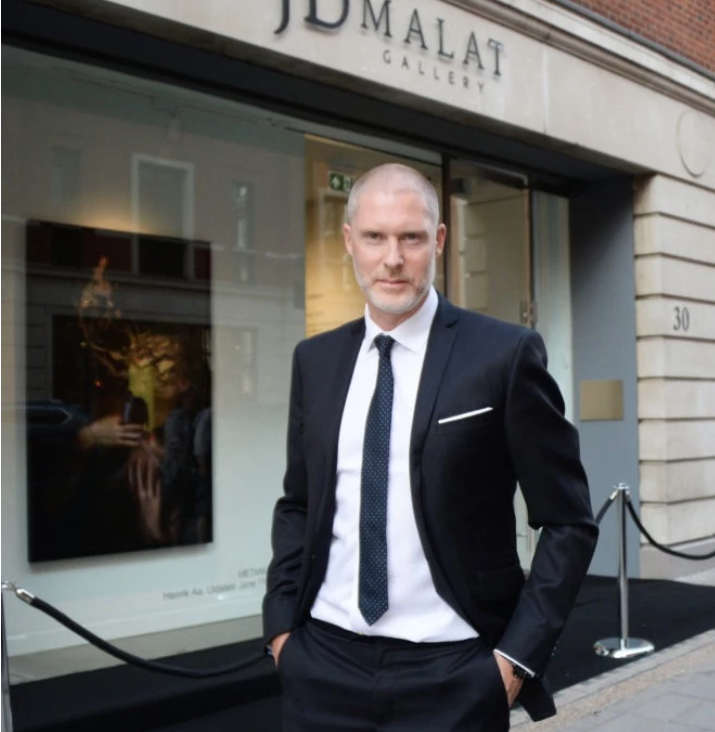 While exploring around during my second day at Contemporary Istanbul Art Fair one booth got my TOTAL attention. The artists' selection was great and the aesthetic organisation of the space was outstanding. It didn't take long until I asked more information to the tall guy next to me responsible for the booth. With a contagious smile on his face and a great explanation about his artists and their artworks, we exchanged cards in order to keep in touch because of one of his artists.Back to the bar area to meet my friends for a coffee break I left his card on the table, and suddenly one of my artist friends asked me with a confused face how did I meet JD Malat … After explaining him he started laughing saying that I'm lucky and I should google him once I had idea how famous he was in the artworld.After quick research I definitely got why he was surprised and actually felt quite ignorant, therefore meeting such a legend without knowing who he was made me even more interested about his gallery and artists.While in London, I asked Jean-David Malat if would be possible to book an interview for my blog, and in less than 10 minutes we had organised the whole meeting. Arriving to his gallery I was super well received by his assistant Annie who was already waiting for me inside surrounded by amazing art pieces of Masayoshi Nojo that almost puts the viewer in another dimension.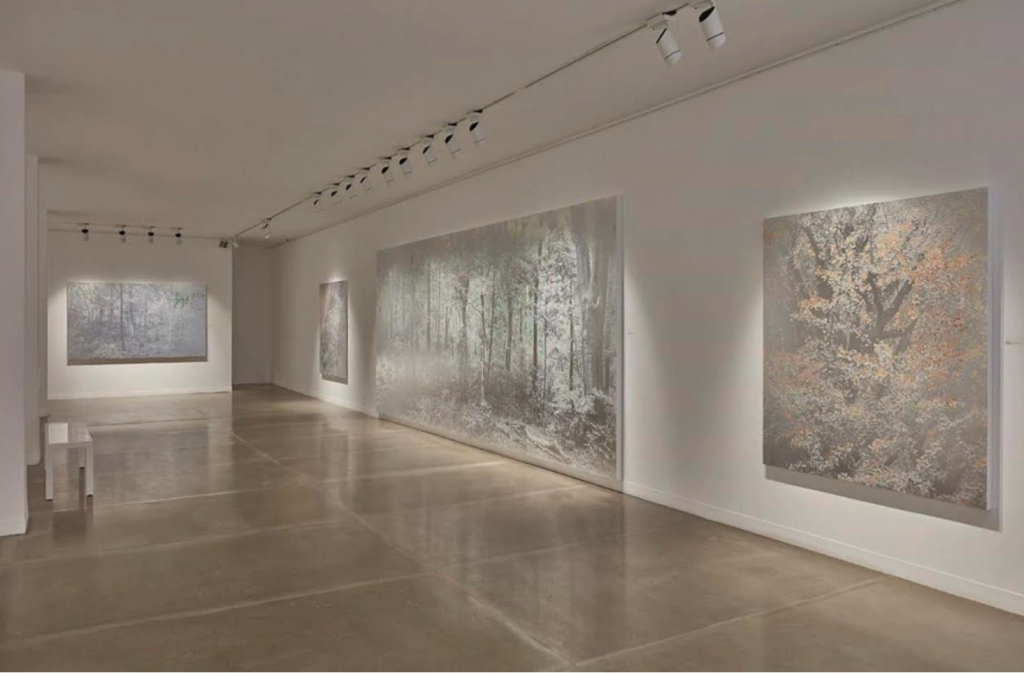 1- How it all started? How did you become an art dealer?Well, I came to London and I was working in fashion at the time, and you know art and fashion are actually similar. I started getting involved in both areas but in 2005 I started working in an art gallery and after a while I started dealing privately as well. In 2017 I opened my own gallery in London.
2- How do you find artists? How do you choose them?It's all about my personal taste. Obviously, I also look for the artists' background or what point they are in their careers, but mainly it's about my personal taste.
3- What's easier to deal with, artists or collectors?I find both easy to deal with. Artists take more time but I have an amazing team that helps me a lot. Clients need advice and of course, they need to trust me I need to deliver results.
4- What's your best advice for a young person starting now?I would say to learn from their mistakes.
5- During all those years in the art market was there any more difficult time that made you wonder about changing careers?Not really, I did mistakes, actually a lot of mistakes, but that's normal, that's actually how I learned.
6- Do you deal more in Primary or Secondary market?Both.
7- At the GQ interview, you said that the Sotheby's degree didn't teach you much as experience? Could you tell a bit more…I think I was misunderstood, I didn't say that, what I said was I learnt more from experience (mistakes) than from the Sotheby's course.
8- What's your opinion about Art Fairs and how many are you doing a year?I love art fairs, it's a great way to network, meet new collectors, gallerists, dealers, new people in the industry … plus is great to show my artists to a new public that otherwise, they would never reach.
9- What's your opinion about how Brexit will impact the art market in the U.K .Well we actually don't know how it will be, but I think that London as one of the principal art market in the world won't feel Brexit that much.
10- How's a day in your life?Well, I can't say I have a routine. During the weekdays I leave my kid in school then I came here until closing time but then I'm pretty much always on the phone or my computer working until bedtime.
11- What does it take to make a great art dealer? I realised that you are really humble for your position, that helps?Of course! I want everybody to come to my gallery, it doesn't matter if you are a student, a collector or someone just interested in art. I treat everybody the same, what I really want is people to get interested in art and if they show interest why should I be cocky? I know some art dealers do that but it's not my thing.
12- What's your favourite painting from your artists?Hum, of my artists … difficult question, I love them all, but my favourite artwork is the Triptych by Erdoğan Zümrütoğlu.