Getting into the Art market can be quite complicated, especially for those who don't know much about this industry's practicalities. Having a degree in Art History, Curation or Literature is great – yes, – but, the reality behind working at an art gallery is rather complex, in the least.
So, without further a due, in today's article, we are going to give you some tips on how to begin a career in the other side of the Art World: art galleries and the role of a gallery assistant.
What qualifications do you need to work in an art gallery?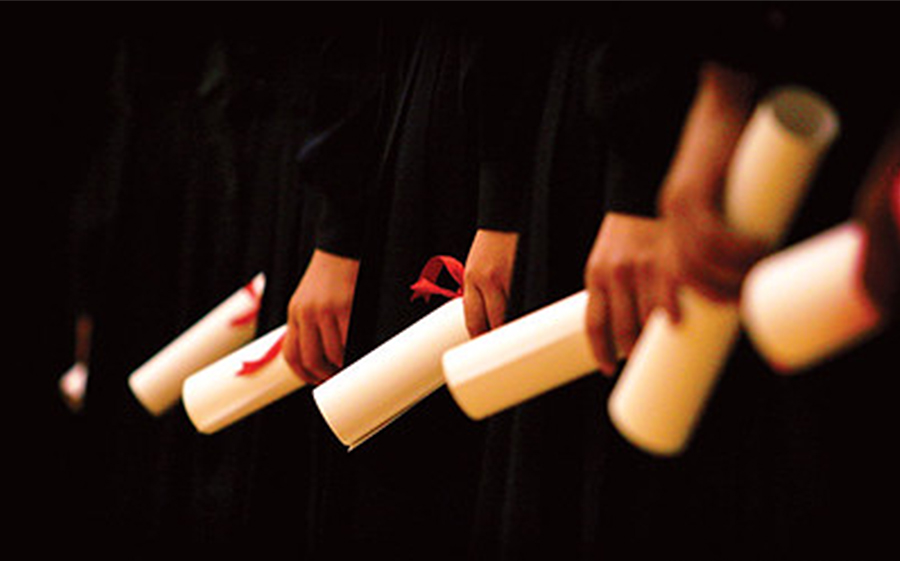 Most people who work in an art gallery have a degree in Art History or Art Business. However, there is no need to have a specific degree in those two study fields to work in one. Nowadays art galleries need people skilled in other areas too. With the rise of social media, art galleries are seeking individuals and even experts who know how to work around all these new digital platforms, such as Youtube or Instagram.
The perfect artwork pictures that you might see in art galleries' Instagrams, were probably photographed by a professional photographer… And that really well-written post on Facebook or Twitter? Yeah, that was probably written by a copywriter.
Have in mind that, although we're talking about art, art galleries are just as much as a business as any other, and, as a business, it needs sales and marketing experts. The biggest art galleries out there have really well-organised sales teams who follow very strict plans.
What types of art gallery positions are there?
Currently, in our developed society, the usual art assistant position is a bit outdated. It still exists but it requires more skills than ever. Galleries that want to keep relevant in the market have a really complex structure and different types of teams. Of course, if we look at a small art gallery, probably it will only be its owner and an assistant. However, majority of art galleries nowadays, even if on outsource, have a public relations person, a professional photographer and video editor, a copywriter, a salesperson, a manager, one or two curators and of course assistants.
What types of skills do you need at an art gallery?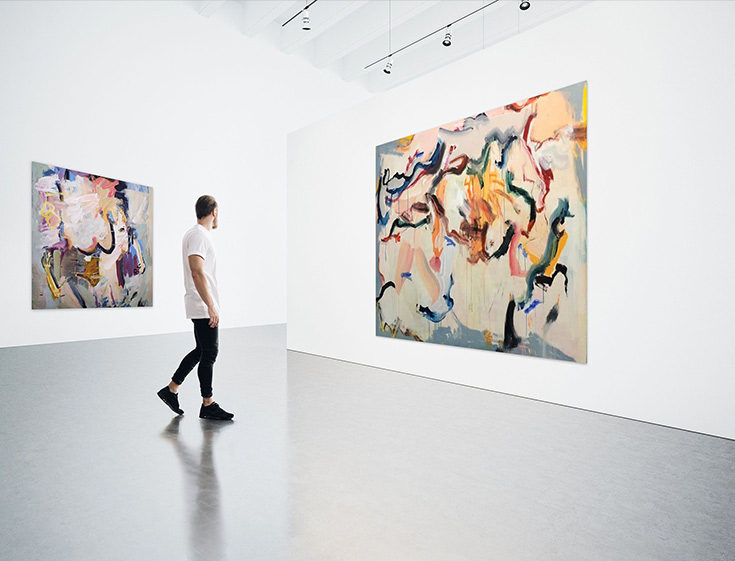 If you want to be an art assistant at an art gallery, usually you need to – at least, have some knowledge about the art market and have some art history notions. Even tho you don't need to have a degree on this in to get there. Key institutions like Sotheby's and Christie's offer intensive short courses that are accessible and of course, you can always learn from other less expensive resources like art textbooks or through legitimate art channels. You can also learn a lot by visiting art galleries, museums and other spaces that promote art and engaging in conversations with the knowledgable people that work there.
Be aware that working in an art gallery can be different every day.
For starters, galleries usually run different shows every month. Therefore, above everything, you need to be a person who is really well organised and straightforward – especially with artists. Also, you need to be driven for sales. Without sales, there is no gallery (specifically in commercial and private ones!). Having some basic skills in public relations, email marketing, social media and even photography editing can be considered a big plus. In today's world, the skills that an individual needs to have to succeed in this industry are definitely way more than what was asked for 50 years ago…
Nonetheless, here are the 3 main skills you need to have to work in a gallery:
Industry Knowledge
It doesn't matter if you aren't dealing with artists directly. If you want to work in the art world, it must be because you love it and not because it was the only job that you got. Having a solid knowledge of the industry is key.
Communication Skills
Being able to communicate is important in every area and the fast-paced art world, this is no exception. If you aren't going to deal with artists directly maybe you will be dealing with collectors or with events coordinators or even with art handlers or shipping companies. To ensure that everything runs smoothly, it's important to have communicative competencies to ensure the work between everyone involved is clearly established, well regulated, well planned and well produced.
Organisational skills
Who likes to see an unorganised desk? I don't, and you probably don't either. Being organised is a MUST in this industry. Can you imagine if you send the wrong price list for a collector? Or if you do a mistake on shipping and an art piece gets delivered in the wrong door or stuck in customs. Yeah, you better not even imagine… You have to be organised in all that you do and know when to prioritise something. The secret is to do everything in an effective matter and ensure that you have a clear understanding of your priorities and manage your workflow accordingly. Don't get scared if you aren't the most organised person ever, organising is a habit and a skill. If you don't have it, maybe its time to start developing it.
How to contact art galleries for jobs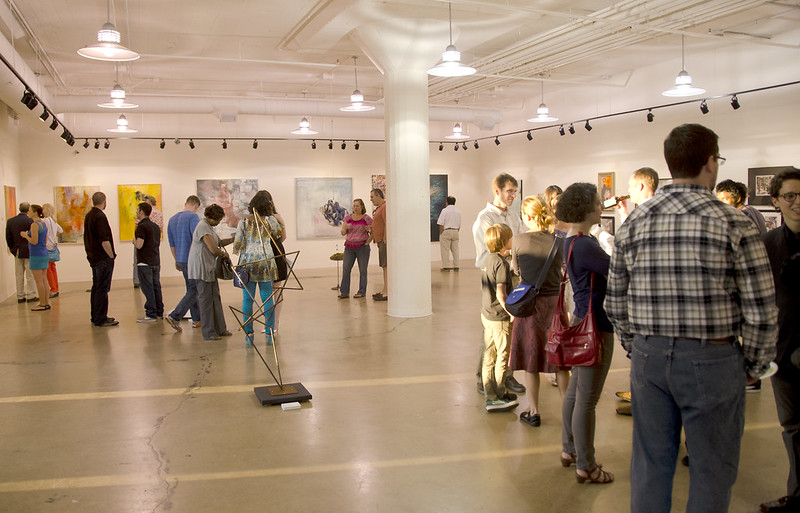 Before getting a job in an art gallery you will probably need an internship. Studying art business/management or even art history – again is great, but actually, working in an art gallery is almost another degree in itself. The practical side of running an art gallery is really different from what they teach you in school. Furthermore, today more than ever, galleries are prioritising experience over education. I'm not saying that you should not study or further your education. What I want to say is that education is changing and today, a short course from a well-known institution as Sotheby's or Cambridge might have a stronger impact on your CV than a masters degree.
Face to face
The classic old method that has a strong impact, however, may not be the best for shy people out there. If you are an extrovert individual who likes to stand out in the crowd and won't shy away from confrontations, I would recommend you to take your ass over to that gallery and meet the gallerists that interest you. If you aren't confident enough, drop them an e-mail, but make sure to make it captivating and interesting. Galleries usually have one exhibition every 1-2 months and of course, gallery directors and gallerists are most likely present during the openings. It would definitely be wise to introduce yourself during one of those events.
Phone call
Phone calls are another old-ish method that sometimes might have a stronger impact than a simple e-mail. You can call to show your interest in an internship or better, use the phone call besides after sending an e-mail with your CV.
Email or Letter
E-mails are the most popular way to quickly show interest. Although great, this method, since every industry is getting more and more competitive, you should use something else to stand out from the competition. Sending an e-mail with a creative letter can be a great compliment, also you can always only send a letter but, again, if you can complement it with a simple e-mail, better.
Conclusion
Nowadays art galleries need people skilled in other areas too.
The biggest art galleries out there have really well-organised sales teams who follow very strict plans.
Most people who work in an art gallery have a degree in Art History or Art Business
Before getting a job in an art gallery you will probably need an internship.