Art dealers can be rather intimidating. They are popular for selling really expensive artworks, ( yes, I'm speaking about millions ) dressing and partying like James Bond, with a deep commercial and intellectual knowledge of art history. They seem to have it all. Money, nice clothes, a nice and wealthy group of friends, and of course nice artworks.But how much money do art dealers actually earn? And how they make money selling artworks?
Well, for start not all art dealers actually sell a million dollars piece of art, and even the ones that do, once upon a time they were just like any other normal young adult. Some did unpaid internships, some struggled a lot , and all of them, literally made mistakes. So, we're going to be reviewing all the important topics in order to deeply explain how art dealers do money.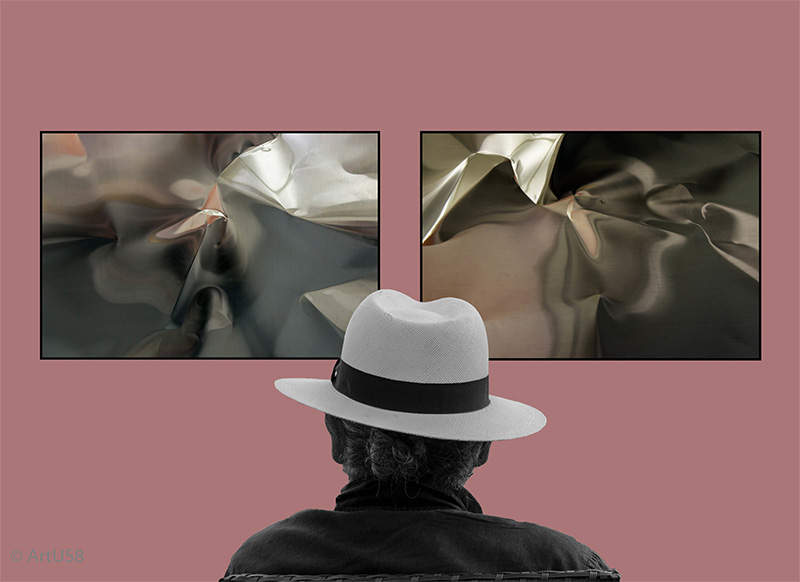 The Different types of art dealers
Not all art dealers sell the same. Imagine the art sector as the fashion one. While Chanel and Christian Dior are haute couture, Balenciaga and Vetements are ready to wear / street style. As in fashion the art market can be divided in Old Masters, Modernism and Contemporary Art. Therefore, this division is rather light. If we have a look at the Sotheby's departments we can see that. We have Asian Art, American Art, African Art, Canadian Art, Indian Art, Russian Art, Impressionists etc etc.
This division is important in order to understand why not all art dealers are the same. Art dealers usually specialise themselves in one or two categories. Some focus in modern and contemporary art while others are focused just in contemporary art. Some are experts in Russian art, while others are masters of the Asian Art. Each art dealer has a niche, if they don't then I wouldn't advise you to work with them. Imagine one of your favorite restaurants, usually the best restaurants are focused in a type of food. Can be Indian food, Portuguese food, steakhouse or fish place, it doesn't matter in what they are specialised in, therefore they are. Have you ever been in a restaurant that offers a mix and match of dishes ? Probably yeah, therefore the quality of their dishes is not their focus. Quantity over quality is not a must in this business.
The Primary and Secondary Market
This division is one of the must know in the art world. It will help you to understand not just the different types of art dealers but is impressive how a little point can open your mind and knowledge of the art world.
Primary Market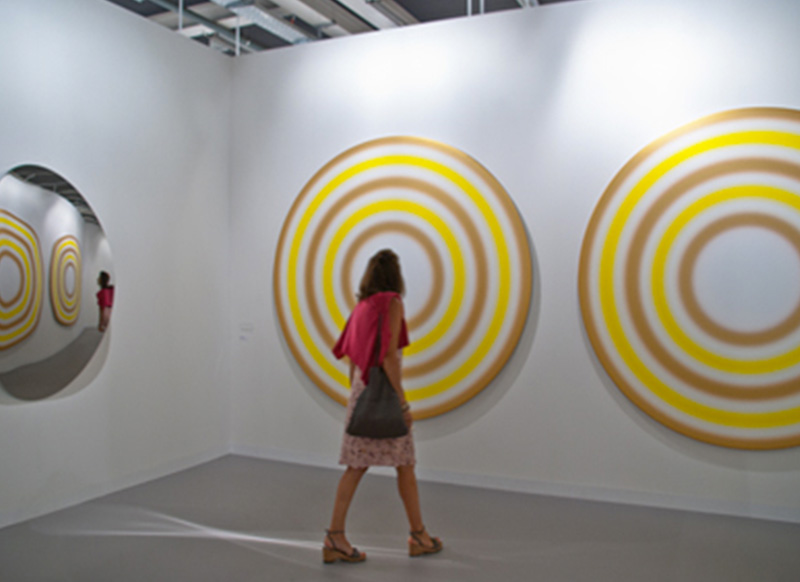 The primary art market refers to an artwork that comes to the market for the first time. That can be at a gallery, art exhibition or when it's sold from the artist studio to the purchaser, whether a collector, a business, a foundation or a dealer. This is also the time when the price for the artwork is established for the first time. The primary market usually has the Emerging and Established artists. Prices here range from hundreds to some thousands.
Some art dealers work only in the primary market. Moreover this sector is rather complicated. Majority of art collectors don't feel "safe" buying new artists. "What will happen if one day she or he stop painting?" This is n recurrent question from art collectors. It can be risky to only work with new artists and is even more complicated to convince art collectors to invest deep in this area. No one likes to burn money, and when we are speaking about fine art where the prices aren't affordable to everybody, usually people think twice before showing the wallet.
Art dealers who only work in the primary market must have a really good business and marketing plan in order to survive in the market. Moreover there are some art dealers who work in both markets. Is not unusual to see art dealers who invest deeply in new talent but use the cashflow from their secondary market sales.
Secondary Market
Once the artwork is purchased on the primary market and the purchaser, decides to sell it, it goes into the secondary market. For example, most artworks at an auction house are part of the secondary market. Some people compare the secondary market to the second-hand market. Even if I I'm not a big fan of such comparation, it's an easy tip to understand.
Dealers who only work on the secondary market usually work with wealthy art collectors that know what they want. They can also work as advisors to art funds that are more occupied with doing a profit from the art market than getting something to hang in their walls. Usually those dealers are already in the market for a long period and have a good contact list of collectors who are already in the market for a while as well.
How art dealers make money
Art dealers make money from the sell of artworks. Usually art dealers get a commission of the sell. The commission can range from 30 to 60% in the primary market. The secondary market is rather different, usually commissions here start at 5% for artworks over a million and can scale to 20% for art works under $100,000.
Some art dealers also work as art advisors, and that way they can apart from the commissions (usually lower) get a retainer from the client. The retainer varies according with the clients needs and desires. While some want small advises about shipping and reselling, others want to build entire art collections from scratch.
How much money do art dealers do
It's difficult to say what an average income for an art dealer is. Some dealers specialise in blue-chip works that can range from mid five-figure prices up to millions of dollars. On the other end of the scale, a dealer showing emerging and "unknown" established artists may deal in prices ranging from a few hundred to a few thousand per art work. When dealing with the higher end of the price range, it's not uncommon to go for weeks or even months without a sale before hitting a big one.
What makes art dealers successful
What makes any art dealer successful is the combination of a sales person drive with a deep knowledge of the art market. It is necessary to have clients but more important than that is the capacity to keep them continuously happy. In order to achieve that, art dealers must understand deeply each client. Their likes, dislikes, their personality, their goals, their mood … literally everything in order to understand what they really want.
Being Informed
Any successful art dealer is deeply informed about the art market in order to inform their clients. The last lots sold on auction, the artists increasing and decreasing in value, the trends, the new galleries, everything must be known. The best art dealers and advisors are specialized at one maximum two art segment. Being focused is the key here, and art dealers know that. This focus and deep knowledge in one area of the market will make possible for them to be the best at it.
Originality
If artists must surprise the market with new ideas, no less is expected from art dealers. Art dealers are expected to have an original taste and are the responsible to discover new artists and put them in the market. They must be originals and don't ever copy ideas from others already successful dealers. Originality is really important in all segments of this market. A copy will always be a copy, it doesn't matter if it is a copy of a painting or a copy of ideas from another art dealer. Copying is a dead sentence in this field. Have in mind that any successful art dealer had and has to stand out from the crowd.
Good in business
It is true that any art dealer must really love art and know a lot about it. Therefore if an art dealer has no vision or talent for business, the chances of success are quite low. Any art dealer needs to know how to sell their product. Loving art and know a lot about it is nice, therefore in the end of the day the most important thing here is to sell art.
Knowing upfront their costs
Being an art dealer with a great reputation for sales and placing artwork with significant collections is important. Equally important is understanding their costs . How do they calculate taxes ? Do they include the rent cost in the artwork final price?
I know a lot of art dealers that get surprised when they need to pay more tax than expected. Art dealing has costs. Rent, employees, water, electricity, exhibitions costs, art openings costs, tax etc etc. Some art dealers calculate and price their artworks in order to cover all their costs, other don't. A successful art dealer must have all cover and know upfront how much has to spend each month in order to keep the business alive.
Network and contacts
I can't emphasise this enough. Art dealers have to network A LOT in order to do nice contacts. By nice contacts I mean people who actually want to buy and invest in art. Let's be honest, no one "needs" art. Art doesn't feed anybody or protects any human from cold for example. Art can be "the food of the soul" but music or theatre can too. There is a small group of people in this world that is interested in visual arts. In order to meet who is who in this area art dealers have to network in art galleries openings, museus, charity events etc etc. Moreover don't forget that if making contacts is 50% of the business, the other 50% are only possible if the art dealer can keep the client over and over again.
Conclusion
Not all art dealers sell the same
Art dealers usually specialise themselves in one or two categories
The primary art market refers to an artwork that comes to the market for the first time
The secondary market refers to an artwork that had been sold before coming to the market again
Usually art dealers get a commission of the sell. The commission can range from 30 to 60% in the primary market and from 5 to 20% in the secondary one.
Some dealers specialise in blue-chip works that can range from mid five-figure prices up to millions of dollars
A dealer showing emerging and "unknown" established artists may deal in prices ranging from a few hundred to a few thousand per art work
What makes any art dealer successful is the combination of a sales person drive with a deep knowledge of the art market
You may also be interested in