If you want to be an artist, you'll spend a lot of your time developing your artistic skills and building up popularity in order to get noticed. One of the best ways to learn is by going into art university. But, one of the major downsides with having an art degree is that you have to pay, A LOT!So, are art universities worth it?
Art universities might cost you upwards of $25,000 in the United States for a single year just in fees. However, they can definitely be worth it if you're focused in building up a name for yourself. Yet, you need to be making an effort to make it worth it. Work on networking, choose the right university, and network again.
There are some situations where art universities are definitely worth it for new artists! So, we're going to be reviewing what art universities are, how much they cost, and how to make them worth it for you.
What Are Art Universities?
An art university is an educational institution with a primary focus on the visual arts. Mainly illustration, painting, photography, sculpture and design. Art universities can offer undergraduate and graduate programs. The goal of an art university is to develop artistic skills in its students in order to make them have a personal artistic style.
The Cost of Attending an Art University
What you'll be spending on an art university will depend on the university and country where you apply. But, there's no way to avoid costs altogether. Here's a brief look at some of the fees associated with art universities in United States, United Kingdom and France.
United States
Application fee: This fee is usually somewhere around $300 to $1000.
University fee: This fee really depends if you go for a public or private university, its location and if you are a resident or a non-resident. If you are a resident fees can be as 'low' as $12.000 per year. Therefore if you are a non resident fees can be over $33.000. Private universities can cost you over $50.000 yearly.
https://www.collegetuitioncompare.com/edu/108232/academy-of-art-university/tuition/
Supplies Costs: Supplies arent's cheap in this field. Be aware that you will need to spend around $2.000 to $3.000 yearly at least, and probably more in the last year.
Living costs ( Accommodation +household bills +food + travel)
Living Costs will depend where your university is located, having NY as example, living costs can be over 15.000$ a year easily.
United Kingdom
Application fee. This fee is usually somewhere around £100.
University fee. Having University of Arts London that includes the prestigious Central Saint Martins as example, for undergraduate degree courses the fees have been set at £9,250 per year for full-time and £22,920 for International students.
https://www.arts.ac.uk/subjects/fine-art/undergraduate/ba-hons-fine-art-csm
Supplies Costs Be aware that you will need to spend over 2.000 to 3.000 pounds yearly.
Living costs ( Accommodation +household bills +food + travel) Living Costs will depend where your university is located, having London as example, living costs can be over 15.000$ a year easily.
You can get more info here: https://www.arts.ac.uk/study-at-ual/fees-and-funding/additional-and-living-costs
France
Application fee. This fee is usually somewhere around 100 euros.
University fee. The tuition fees at public universities are set by the French government and are the same across the country. If you are a citizen or already a permanent resident of a country within the EEA, you will be charged very low amounts for your tuition: 170 euros per year for Bachelor's (Licence) programmes. However, all other international students will be charged 2,770 euros per year for Bachelor's (Licence) programmes. Note that the values above refer only to public universities; the cost of tuition at private universities can be higher. They generally range from 3,000 to 20,000 euros per year.
More info: https://www.study.eu/article/tuition-fees-in-france
Supplies Costs Same as before, 2-3 thousand euros a year.
Living costs ( Accommodation +household bills +food + travel) Student life in France doesn't have to be expensive. Even in cities like Bordeaux, Lyon or Toulouse you can get by with 850 to 1,000 euros per month, including accommodation. That is still moderate for European levels. In some smaller towns you might spend even less. But the exception is Paris, the capital: expect to spend 1,250 to 1,400 euros per month at the very least – and consider yourself extremely lucky if you can score a place in a students' hall of residence
Making Art Universities Worth It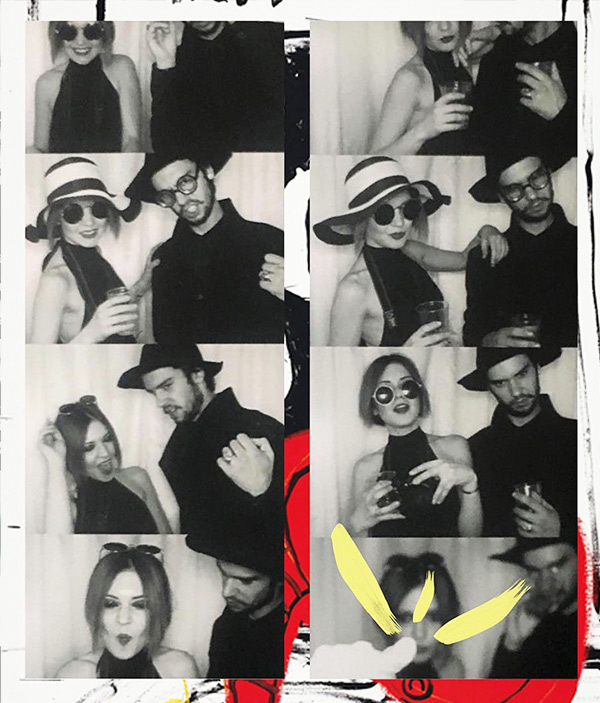 If art universities weren't at all worth it for artists, they wouldn't still be around today. Yet, not every art university will be good for you and your artistic style. There are a lot of things to think about before deciding on a specific art university. Let's go over how you can make sure that an them worth the money you'll be shelling out!
The Fees
The fees are unavoidable when it comes to art universities. Therefore, there are some ways that you can cut some costs. For example, you can choose to live in the campus or student residencies that have partnerships with universities. You can also apply for scholarships and even get a job while studying.
One of the best ways to guarantee that you're pulling in some income at the end of the day is by doing a few calculations. Take into account how much you're spending on fees (in total) and how many pieces of your work you'd have to sell after your degree in order to have all that money back. You can also work part-time while studying in order to make your life easier.
So, make sure you are willing to make it work. Even though you want to make huge sales right after finishing your degree, it might be a better idea to focus on build really nice relationships with art dealers and galleries. This can help you to start developing a name for yourself, making some sales, and save you some struggle in the business.
The Possible Name Recognition & Networking Opportunities
Art universities are a great way to start making a name to yourself, but have in mind that you should start networking as soon as you get in and not after. At the same time, art universities usually make a big exhibition showcasing last year students artwork. That means you might be able to connect with a gallery owner, dealer or a curator that's impressed by your artwork. This can lead to tons of future opportunities and greater sales.
It might also be a good idea to focus on network for a little while. Focus on networking in a certain area in hopes that the same people will see your work repeatedly. Once people see you at plenty of local art shows, they'll be much more interested and value you as a professional in your industry.
Even if you're not making a lot of income in the beginning, that doesn't mean you're leaving empty-handed. Networking is a great way to build relationships with others in the art community. You can learn about other styles of art and how popular artists have built a customer base.
Conclusion
Strategically going to an art university can be a debt nightmare but can also cause your art career to skyrocket. Though you'll be spending a lot of money, you'll be showing your art to likely thousands of people and network with other people that otherwise you would never know. Here are some tips for making an art fair worth it:
Work on networking and building relationships inside and outside the university
Choose low-fee and local art fairs to show your work when you're just starting out
Consider the number of pieces you'd have to sell to pay the fees back
Choose to have a part time job in order to have some cash
Make a strategic plane and follow it the maximum that you can
Make a website showcasing your work and if possible an online shop
If you liked this article check our previous post about art fairs.